The next November 16th vill be held  the largest developer event in the city of Alicante, DevFest Alicante 2019. The Digital District of the Valencian Community collaborates with this event, organized and promoted by the Alicante developer community Google Development Group (@GDG Alicante)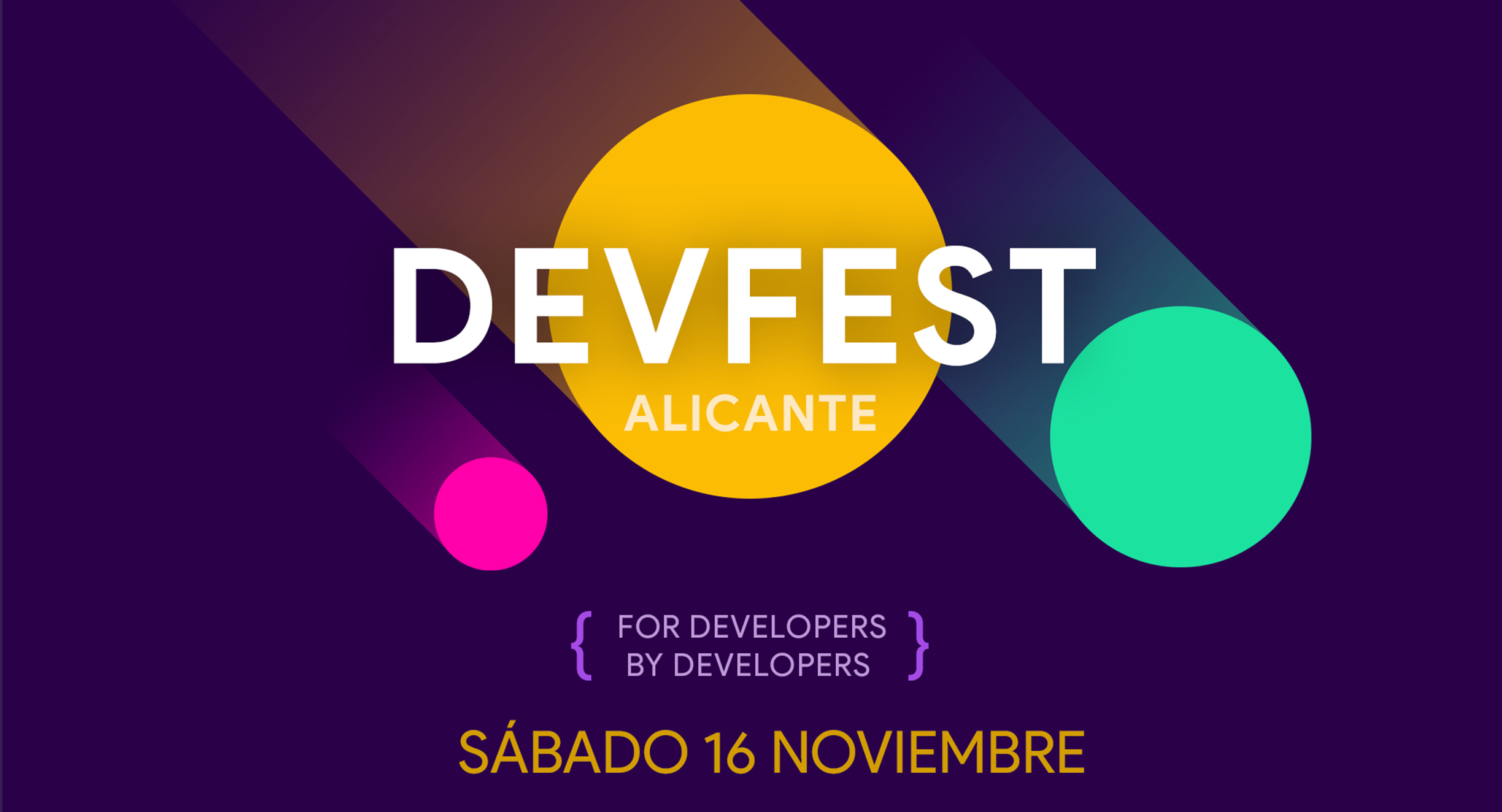 DevFest are events that Google organizes around the world, in which multiple technologies are addressed: Android, Firebase, Google Cloud Platfform, Mobile Web, Google Asistant, Flutter, etc., and includes sessions (workshops) with expert Google developers.
For the first time in Alicante we will enjoy during one day with the best talks with speakers of the highest level in Spain and Europe. The meeting will be in the auditorium of the Aulario II of the University of Alicante and we will have 400 attendees. If you are a developer, do not miss this unique opportunity to share with the community. See you in # DevFestALC19!
Registration will be open next October 6. You can check all the information at devfestalicante.com