Technology has become a weapon of solidarity and fight against the COVID-19 pandemic. Some of the companies linked to the Comunitat Valenciana Digital District are actively collaborating in different solidarity initiatives that help combat the health crisis caused by the Coronavirus. Each one in its field, contributing its technology and knowledge to seek innovative solutions in providing healthcare personnel with the necessary material to care for patients; helping SMEs and companies to implement telework solutions; or making digital resources and tools available to the business community to help them adapt to the new situation.
These are some of the solidarity projects and initiatives in which our installed companies, partners and collaborators participate.
SomosUno Project
The need for respirators to treat coronavirus patients has led a group of professionals and citizens to form 'SomosUno' (We are One) project. Our based-in company Avamed Sinergy participates in this solidarity initiative, which has offered to coordinate the 3D printing tasks that will be carried out with its partners Estudios Durero and AIJU (Technological Institute of Children's Products and Leisure). Precisely Estudios Durero has already manufactured about 15,000 protective screens that will serve to protect health professionals who work endlessly in Spanish hospitals.
Many professionals of the companies and collaborators of Digital District participate in this massive group of volunteers nationwide, such as the employees of our installed company Indra, and its subsidiary Minsait, who have been organizing to produce medical equipment with 3D printers. These projects are aimed at protecting health workers, true heroes and heroines who are fighting against the coronavirus in Spanish hospitals.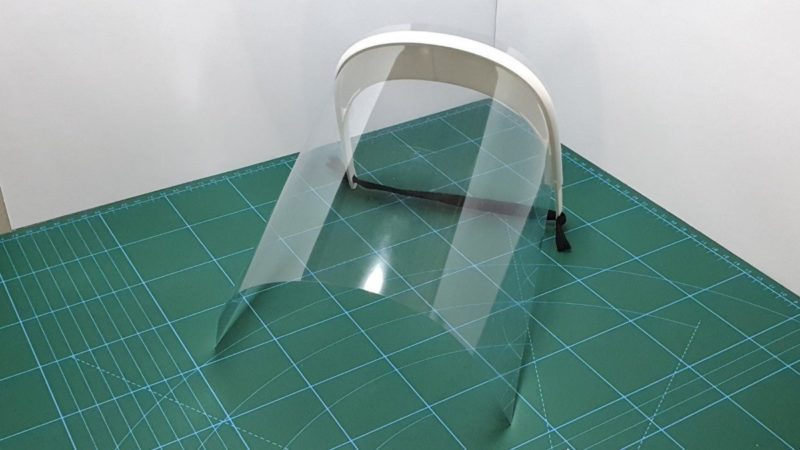 App GVA Responde
Verne Group has collaborated with the Conselleria de Justicia, Interior y Administración Pública in the creation of the GVA Responde app. This free app answers more than 100 issues that affect the daily lives of citizens, tailored to current national regulations and their adaptation to the specific situation of citizens of the Region of Valencia. It is available on all mobile devices and in both Spanish and Valencian. In just 4 days since its launch, the app had registered more than 9,000 downloads.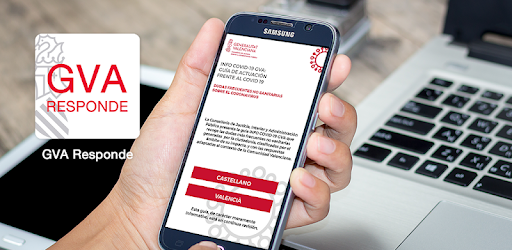 Help SMEs in teleworking
Teleworking is one of the issues of greatest concern to companies and SMEs regarding containment measures for the coronavirus. Many companies have had to adapt to this new modality in record time, and technology companies have launched very interesting proposals and to help them in this transition. Our companies Sumamoos and Verne Group have joined the solidarity initiative 'Todos desde Casa', led by the International Association of Microsoft Channel Partners Spain and which makes resources and training available to companies that need to implement remote work productively and safely.
Digital tools and resources
Technology companies have digitization in their DNA, and their services and experience in the use of tools are an invaluable aid to other sectors that do not have this work methodology incorporated. For this reason, some of our companies have made the resources and apps they use and market available to SMEs, free of charge, to make the digital transition easier. Veox offers Dashboards – an essential business management tool – for free to companies in the transport sector, until August 31. For its part, Grupo Tecon offers two types of Office 365 licenses for free for companies that need it. The partner company Wabi has designed the Web https://paremosalcovid.org in a totally altruistic way, which supports the mask manufacturing initiative to supply the General Hospital of Elda, also starting with the coordination of the mask producing companies.
Calls for innovative solutions against Covid-19
In addition to solidarity initiatives, many of our companies have contributed their innovative ideas in the calls that public administrations have launched to the innovative system of the Valencian Community. As an example, Hidraqua has presented two projects, through its Dinapsis technology center, in response to the call of the Conselleria de Innovación, Ciencia, Universidades y Sociedad Digital. It is a digital platform to assess and manage the response to the crisis, and various systems to help vulnerable people living alone.
Free online training
Without a doubt, knowledge transfer is one of the resources that can best help companies and SMEs in these times of change and uncertainty. The startups and companies linked to the Digital District have set to work to offer a wide agenda of free online training. Courses, webinars, workshops … All with great technological and business interest, aimed at giving SMEs greater resources to face the digitization of work. Verne Group, Aquora, Sumamoos, Why Strategic, Pyme Up, Harmonic INC, Tecon Soluciones, and many others, teach different webinars every week on topics such as streaming video creation, digital transformation, marketing, Business Intelligence, artificial intelligence, etc.
Sociedad Proyectos Temáticos de la Comunitat Valenciana (SPTCV) is also actively collaborating with companies and organizations specialized in research and innovation in the logistics of searching for materials and technical solutions. Specifically, the support work focuses on the approval procedures for creating a simple respirator model with 3D printers, surgical masks and P3 masks. The work of entities such as AIJU and AITEX has given very good results, and for SPTCV and the Digital District it is a pride to be able to contribute our resources and knowledge, and to be a bridge between technology companies and society. In addition, the facilities of the old Ciudad de la Luz complex in Alicante, where the central offices of SPTCV and the Digital District of Valencia are located, have become a logistics center for the supply of sanitary material in front of COVID-19 for the province of Alicante.