The ELLIS Alicante center for Artificial Intelligence is already a reality. On May 25, the Ellis Alicante Foundation, a research unit connected to 17 other centers in eleven countries in Europe, was officially established in the city under the European network of excellence in AI research (ELLIS, European Laboratory for Learning and Intelligent Systems ).
The President of the Region of Valencia, Ximo Puig, held a telematic meeting to celebrate the establishment of the ELLIS Foundation, in which some of the founders of the project also participated. Among them is the telecommunications engineer and doctor from the Media Lab of the Massachusetts Institute of Technology (MIT), Nuria Oliver, main promoter of the Alicante research unit and Commissioner of the Presidency of the Generalitat for the Valencian Strategy for Artificial Intelligence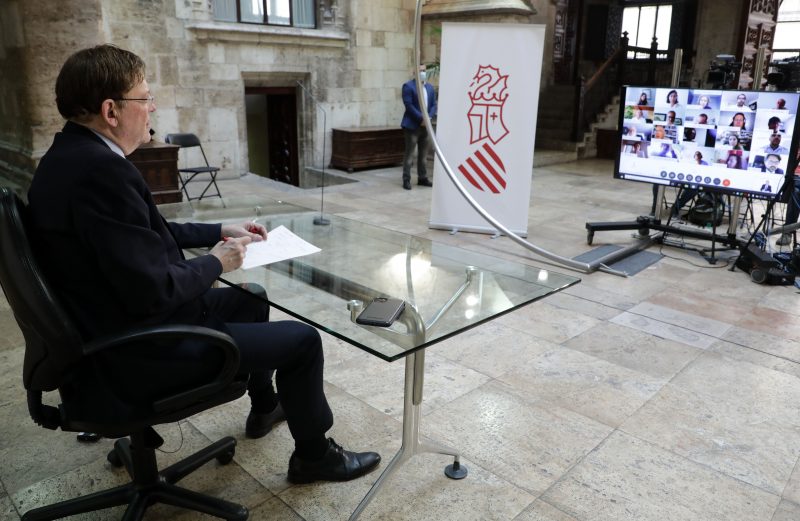 The ELLIS center will allow Alicante to work with the best European AI researchers and promote synergies with the entrepreneurial ecosystem and the transfer of research. The implementation of this reference center is one of the actions included in the Artificial Intelligence Strategy of the Region of Valencia.
The research areas of the ELLIS units include fundamental machine learning, computer vision, natural language processing, robotics, reliable human-centered AI, and application areas such as environmental modeling, autonomous system design, biology, and health.
Collaboration between professionals and institutions
The ELLIS Foundation is born from the public-private collaboration of professionals and entities, belonging to fields such as law, the economy, telecommunications, engineering, the university or the company. The ELLIS network aims to make Europe competitive in Artificial Intelligence and to transform this drive into economic and social benefits.
These are the founders of the ELLIS Alicante project: Colegio Oficial de Registradores, Nuria Gras Daumal, Jose Miguel Pulido, Andrés Pedreño, Manuel Desantes Real, Andrés Desantes de Margelina, Aurelia Bustos, Ezequiel Sánchez, Fernando Plaza, Juan Antonio Gisbert, Celia Sánchez San Juan, Begoña Piqueres Sellés, Antonia Salinas Miralles, Adolfo Albadalejo, Blázquez, Gianni Cecchin, Toni Sánchez Zaplana, Manuel Marco, Rafael Ballester Cecilia, Jose Pablo Carbonell, Julio Sánchez Sánchez, Ricard Martínez Martinez, Jose Dario Such Perea, Alberto Casado Cerviño, Javier Fernandez Lasquetty, Jaime Guillot de Mergelina, Aurelio López Tarruella, Ignacio Martinez Robledo, Carolina Molina Bardisa, Natalia Papi Gálvez, Angel Pineda Álvarez, Maria Teresa Ripoll Asensi, Lasse Rouhianen, Iván Sempere Massa, Eva Toledo Alarcón, Juan Carlos Trujillo, Cristina Aranda Gutiérrez, Pilar Budé Pérez, Celia Ferrero Romero, Montse Guardia Guell y Nuria Oliver Ramírez.