Comunitat Valenciana Digital District is decisively committed to open Innovation programs.
Proof of this is that we have started this year with great news: the tender for three international programs of innovation challenges to promote the development of solutions in sectors of great importance for the Valencian Community, such as Tourism, Climate Change and Health .
In this initiative, all are advantages that will benefit the digital ecosystem itself, since it offers their companies the opportunity to participate in challenges of international scope.
Another of the contributions of these open innovation programs implies that startups and innovation projects that are developed as a result of these challenges will contribute significantly to improving the competitiveness and functioning of companies in the Valencian Community.
In economic terms, the figures are also very positive if we take into account that Comunitat Valenciana Digital District will allocate a total base budget of € 703,590 (VAT included) for the organization and management of the activities of these international challenges. This item will generate an excellent return  since it will mean the installation in the hub of at least 17 new companies for the development of the selected projects.
In addition, Comunitat Valenciana Digital District will obtain 12% of the contracts or funds that the selected projects receive during the first 3 years of operation of the projects, in line with the objective of moving forward to achieve self-financing throughout 2021.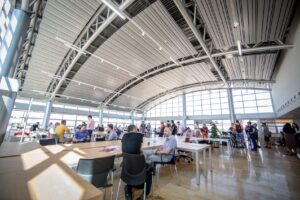 What are international innovation challenge programs?
Through a series of workshops and an innovation program –which will be carried out in face-to-face, virtual or mixed formats depending on the conditions allowed by the state of the pandemic–, the three challenges will gather talent and projects from startups from around the world and will pool the supply and demand for innovative solutions in the fields of tourism, climate change and health.
It will, of course, be an excellent opportunity to develop technological tools that will improve the management and competitiveness of tourism and health companies, as well as of management entities linked to natural disasters and climate change, both in the context of crisis due to the coronavirus pandemic as in normal conditions.
Click here for further information.