The Digital District family grows
We like to value the achievements that the Comunidad Valenciana Digital District is achieving along this very interesting path that it has undertaken to become an innovation factory. Some are large and others are less noticeable, but without a doubt, all progress is necessary in the consolidation of this technological hub as a benchmark in the European environment.
We are promoters of initiatives that promote collaborative work between the different agents that make up our ecosystem, and promoters of the transfer of this ad hoc knowledge to the productive fabric of our territory.
For this reason, we are very satisfied to see the good evolution of the last months and to see that the Digital District grows. Nobody is aware that this has been a very complicated period for all types of sectors, due to the effect of the pandemic, which has not prevented the family of companies – installed and partners of the Digital District – from growing by 11 % in the last 9 months, going from 158 signatures to a total of 176. To this figure, let us remember, we must also add the institutions and organizations throughout the Valencian Community that are also linked to this project as Collaborators.
We always say it: our objective is not so much to stand out due to the volume of companies, but to become a boutique of startups and technology companies, with services of high differentiated value, which helps their firms to work on effective Open Innovation strategies and to expand from effectively your business horizons.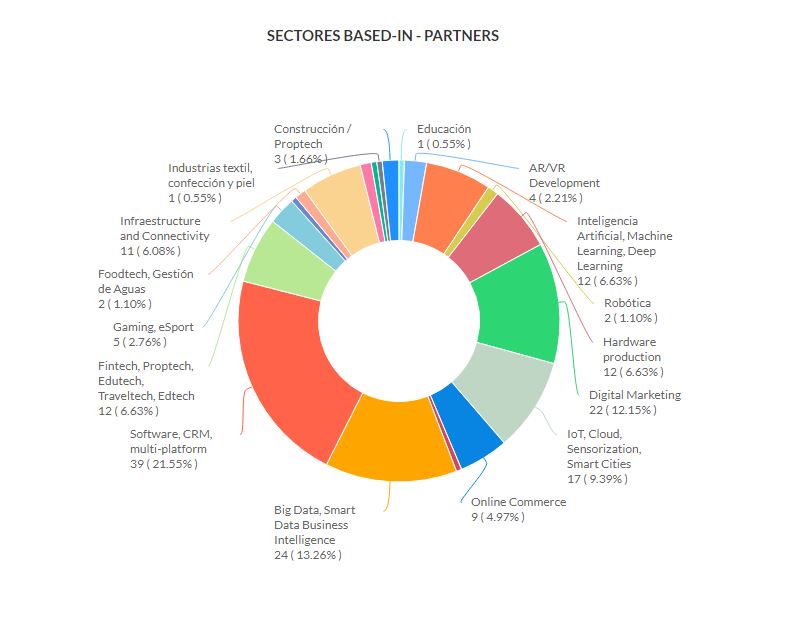 A quick reading of the numbers allows us to know that the sectors with the greatest presence in Distrito Digital, today, are those dedicated to:
1) Software and CRM;
2) Big Data, Smart Data Business Intelligence;
3) IoT, Cloud, Sensorization and Smart Cities;
4) IA, Machine Learning, Deep Learning;
5) Fintech, Proptech, Edutech, Traveltech, Edtech,
6) Hardware Production.
On this path of fostering the new economy, we are willing to celebrate each positive step that brings us closer to achieving our goals. These are encouraging data and for that we are in luck.