El pasado 7 al 9 de junio, Madrid se convirtió en anfitriona de South Summit 2023.
South Summit, representa el mayor evento en España dentro del sector de la innovación y el emprendimiento. Se le considera el mayor evento anual del sur de Europa que reúne a emprendedores, inversores, startups y corporaciones, y el evento donde se realiza el networking de mayor valor en toda Europa.
Bajo el lema TODAY 2030, South Summit reunió en el escenario a más de 650 ponentes de primer nivel del mundo de la innovación, +6.500 startups, +6.000 ejecutivos y +2.000 inversores para construir juntos el futuro con el compromiso de desarrollar una economía más verde.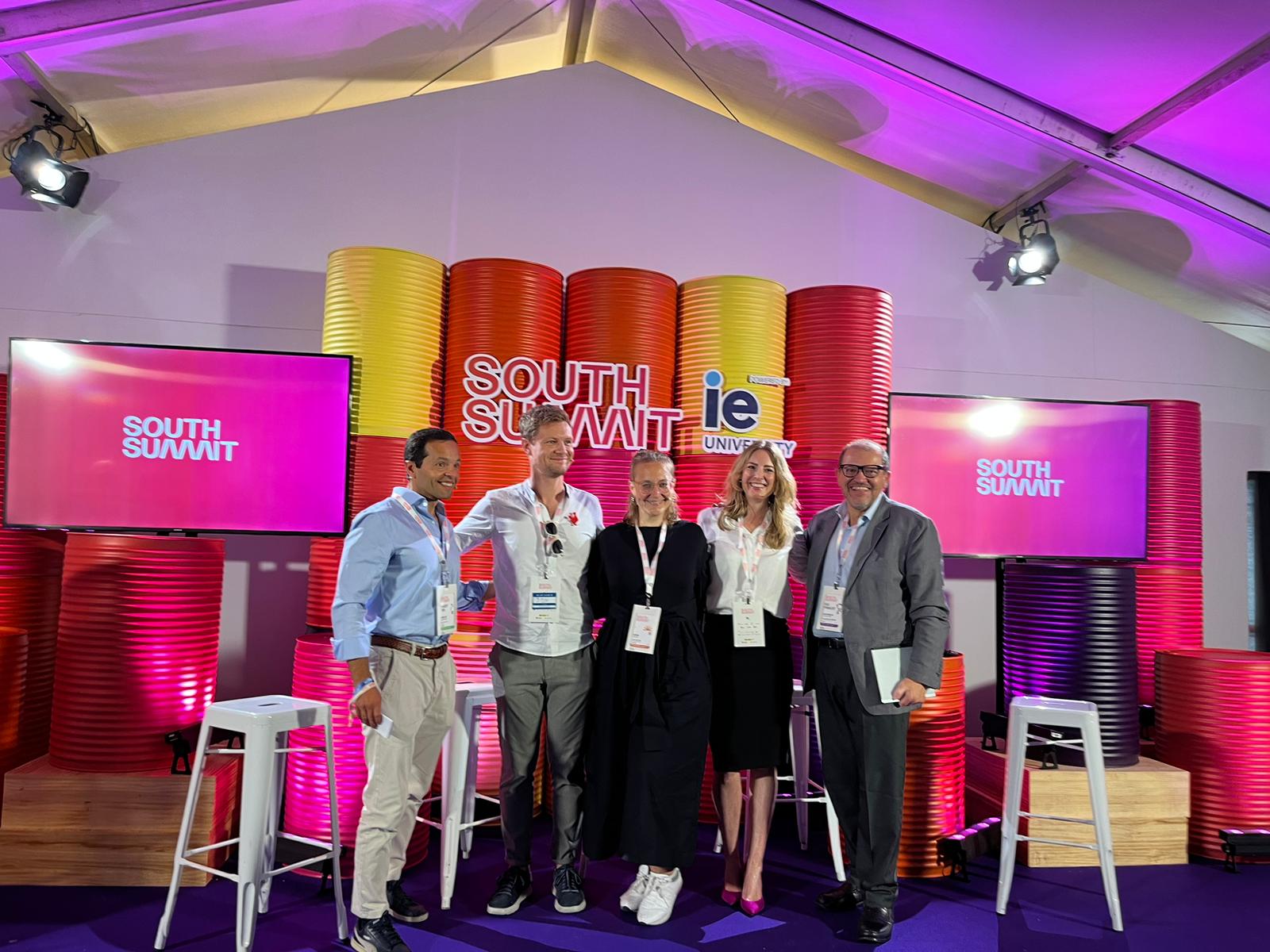 La participación de Distrito Digital en el South Summit
Ana Hernández Gilfedder, la directora de Comunicación y Marketing de Distrito Digital, participó en la edición de South Summit de este año.
Durante su presentación en la charla "Scaling The European Ecosystem", compartió mesa con Rodolfo Condessa de Armilar Ventures, Jonathan B. Clarke, líder del programa startup OVH Cloud, Maria Gross, directora General en GERMANTECH, y Juan Manuel López Zafra, director General de Economía de la CAM.
Juntos exploraron estrategias, retos y oportunidades para fomentar la colaboración en el ecosistema innovador Europeo con miras a impulsar un crecimiento sostenible en un panorama en rápida evolución.
 "Es importante reducir la burocracia y mejorar los procesos que faciliten a empresas y startups el acceso a ayudas para que puedan crecer a nivel nacional e internacional". Ana Hernández Gilfedder.
En este sentido, resaltó la 𝗢𝗳𝗶𝗰𝗶𝗻𝗮 𝗘𝘂𝗿𝗼𝗽𝗮 de Distrito Digital que facilita el acceso a financiación pública a empresas innovadoras.
Innovación en Europa: ¿Hacia la unificación o la diversificación de los ecosistemas?
Otro tema clave que se abordó en la charla fue la evolución del ecosistema de innovación. En este punto, los expertos discutieron sobre si Europa debe adoptar un modelo único de crecimiento similar al estadounidense o mantener la diversidad cultural como fortaleza.
"Bastante difícil de responder con tantas culturas y la falta de un responsable central de la toma de decisiones – que es la mejor oportunidad, en mi opinión, para el ecosistema europeo. Dejemos que los países compitan para atraer talento y éxito, y que las empresas evolucionen. No interfieran. Mantengan las manos quietas. Dejemos que crezca la semilla". Juan Manuel López Zafra
"La diversidad cultural nos hace únicos, es una fuente de fortaleza para Europa y junto la interconexión de los ecosistemas puede generar oportunidades para impulsar el éxito de todos". Ana Hernández Gilfedder.
 "El mindset es el activo más importante (…). Debemos ser diferentes del ecosistema estadounidense y valorar esta diferencia". Maria Gross, directora General en Germantech.
Una charla en el que se abordaron temas relevantes para el futuro del ecosistema innovador y se reforzó el compromiso con el desarrollo sostenible.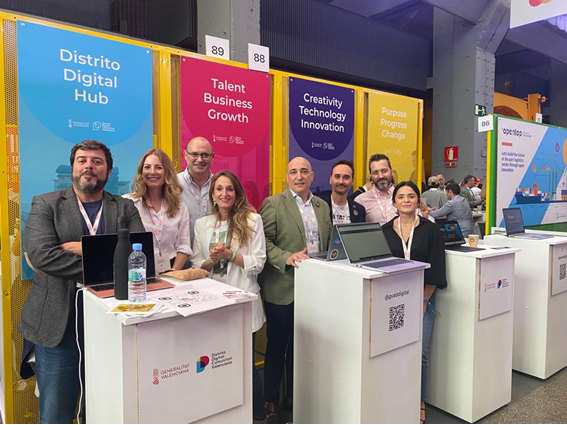 Distrito Digital, también participó como expositor con un stand para sus empresas asociadas, entre las que se encontraban: Strategwhy; LAlicantina.com; Psiconnea; Foqum; Bau Kunst; Luz Films; Focus 360; Ilusiak; Executive Tic; Myplay; Tyris Software; GBeast; Mita- The Muxic y Yeeple.
Al estar rodeados de un público clave en el sector, las empresas tuvieron la oportunidad de dar a conocer sus proyectos. Además, esta experiencia les permitió establecer conexiones con potenciales inversores.
Gracias a nuestra presencia en este evento, continuamos nuestro compromiso con el crecimiento de la Comunidad Valenciana como polo tecnológico de referencia. Desde Distrito Digital, seguimos trabajando para fomentar el desarrollo y la innovación en la región, y establecer relaciones importantes que contribuyan a construir un ecosistema cohesivo y sólido.