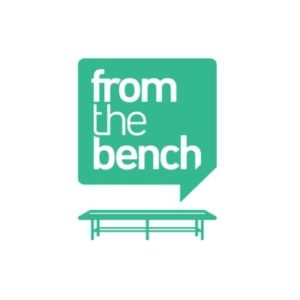 Breve descripción de la empresa
Creada en 2008, From The Bench se ha consagrado como una de las principales desarrolladoras de aplicaciones móviles en España, basando su éxito en la creación de juegos sociales para dispositivos móviles multi-plataforma: iPhone, iPad, Android, Amazon y Gameroom. Uno de nuestros principales productos es "Fantasy Manager Football", que cuenta con más de 15 licencias oficiales de fútbol, como Real Madrid C.F., A.C. Milán, Liverpool F.C., Borussia Dortmund, Juventus F.C., etc. En 2013 lanzamos "NBA General Manager", juego oficial de la NBA para plataformas móviles donde puedes dirigir a cualquiera de sus 30 franquicias. Además, la compañía ha llegado a acuerdos con la asociación de jugadores de la MLB y con el gigante Crazy Sports para distribuir sus juegos con la Super Liga China durante las próximas temporadas.
Nuestra misión ha sido desde el principio la misma: hacer buenos juegos pensando en el usuario final, haciéndolo sentir protagonista y nuestro equipo, trabaja cada día por superar las expectativas de los usuarios.
La calidad de nuestros juegos ha recibido el reconocimiento del público, ya que en 2013, NBA General Manager fue elegida mejor aplicación del público en el evento The App Date y otro de nuestros juegos, "Be A Legend" obtuvo el premio a la segunda mejor App hecha en España, impulsado por The App Date y Amazon.
Todo esto ha sido posible gracias al talento y profesionalidad de nuestro equipo, formado por más de 30 profesionales que "suda la camiseta día a día"​ para alcanzar nuestros objetivos, siendo compromiso, humildad e innovación nuestros principales valores . Actualmente From The Bench, cuenta con más de 30 apps activas, 4 motores de juegos y sigue trabajando para ampliar sus productos. Sus juegos están traducidos a 14 idiomas y cuenta con más de 60 millones de descargas.
Ubicación