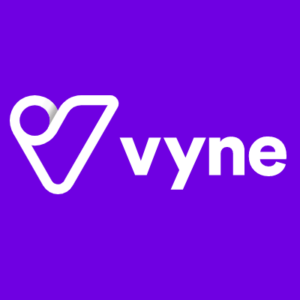 Breve descripción de la empresa
Pagos cuenta a cuenta, la mejor forma de cobrar online.
Hoy en día, recibir pagos en línea es costoso, lento y un gran punto de fricción. Vyne resuelve estos problemas con pagos bancarios instantáneos de cuenta a cuenta, lo que elimina a los intermediarios y mejora la experiencia del consumidor. Pagos más rápidos, seguros y sin problemas.
Aproveche Open Banking para recibir pagos en tiempo real con las herramientas adecuadas.
Fundada por expertos de la industria de pagos, Vyne es una solución integral diseñada para satisfacer las necesidades de los comerciantes: pagos más rápidos y justos para todos. Aumente la conversión, reduzca los costos e impulse los ingresos.
Account-to-account payments, the best way to collect online.
Today, receiving payments online is expensive, time-consuming, and a major sticking point. Vyne solves these problems with instant account-to-account bank payments, cutting out the middleman and improving the consumer experience. Faster, safer and hassle-free payments.
Full Stack Open Payments
Take advantage of Open Banking to receive payments in real time with the right tools.
Founded by payment industry experts, Vyne is an end-to-end solution designed to meet the needs of merchants: faster, fairer payments for all. Increase conversion, reduce costs and boost revenue
Ubicación